Jay Redfeather and His Open Road Cowboy Retail Store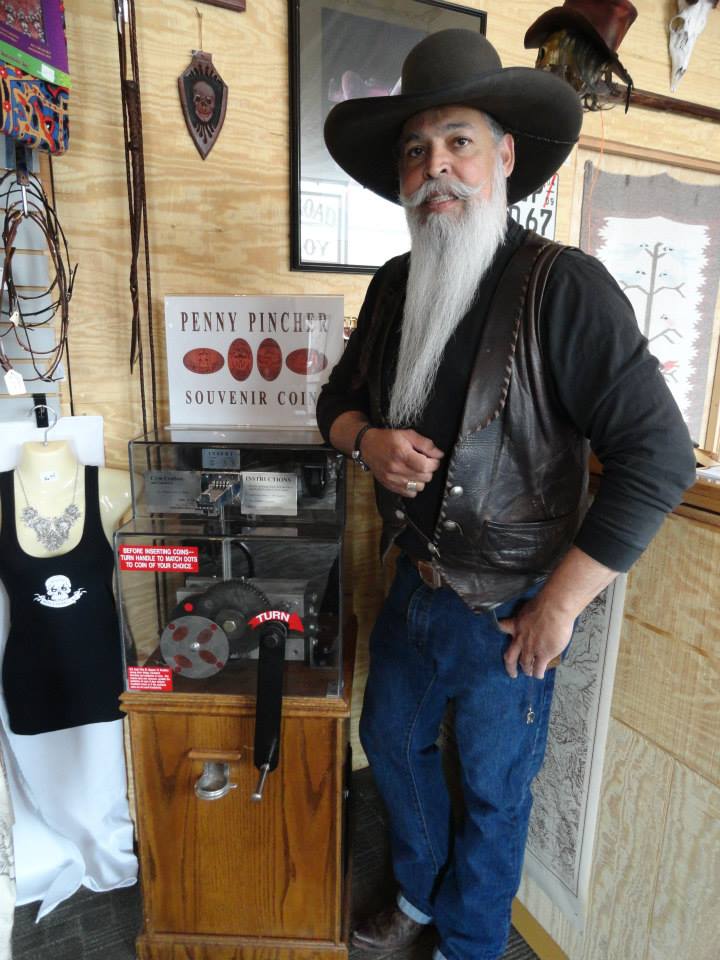 Jay Redfeather, a Native American, transforms custom leatherwork into extraordinary artwork melded with functional perfection. His shop, Open Road Cowboy, is a landmark in Williams, Arizona, the Gateway to the Grand Canyon.
Jay creates authentic leather products that look like they've been snatched right out of the late 1800's. His  retail shop along Route 66 caters to both cowboys and bikers.
"…The two groups are a lot alike, they just won't admit it," Redfeather said.
Jay's store which sell custom-made cowboy and biker apparels, handicrafts, and memorabilia is featured in Williams News where you can find out more about his leathercraft and other stuff.
"I wanted a combo of cowboy and biker stuff because the two groups are a lot alike, they just won't admit it."
See more of Jay Redfeather's custom leather goods here.
If you want the absolute best gunleather for cowboy action shooting, made just for you, than you want your own Redfeather Rig. Contact Redfeather@CowboyActionShooting.com.